Here I am, with all the ugly parts and all the funny parts combined. I've managed to (sloppily) merge all three of my blogs and realize they should all have been one to begin with. My health, the move to Italy, and the silliness are all parts of me, so why shouldn't they all be in one blog?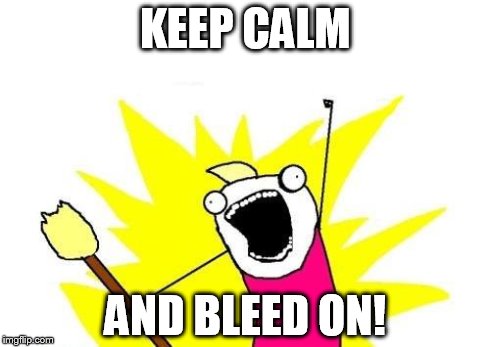 That said, I'll be bleeding about diabetes, depression, my A1C, and my efforts to get it all under control so I can leave for Italy taking no meds, or at least many fewer. I hesitated to discuss my depression on this blog, because I thought everyone expected me to just be funny. And, I am. Just not all the time.
I'm clinically depressed and struggle with it every day. Now it's here and out in the open and will likely rear its ugly head again on these pages. I'm also going to be bleeding about my efforts to get in better shape…I think I hear the gym calling me.
The move to Italy is exciting, scary and will cause me to bang my head against the wall. The paperwork involved in getting my citizenship is a nightmare. I'm also busy disposing of everything we own so we can move with just two suitcases and passports in hand.
All this by July to October of 2015. I'm a planner by nature and (formerly) by profession, but this has me completely freaked out!
*breathe* *breathe*